Our Latest Work
City of Saint Paul
stpaul.gov
Over the course of four months, we partnered with the City of Saint Paul and the Office of Technology and Communications department to develop their new website. They now have a robust website their internal team can regularly push new features to.
Case Study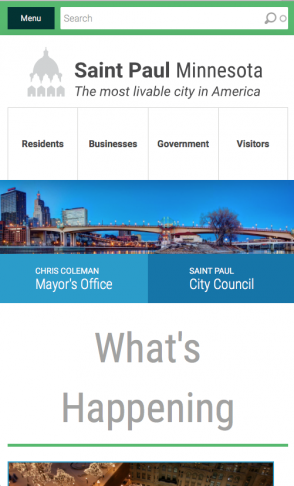 Superior Campers
SuperiorCampers.com Mirror
Superior Campers out of Superior, WI came to us looking for a website revamp. After we had originally created their website in 2008, they had outgrown what they had and was looking to add an active inventory feature on an updated site.
Case Study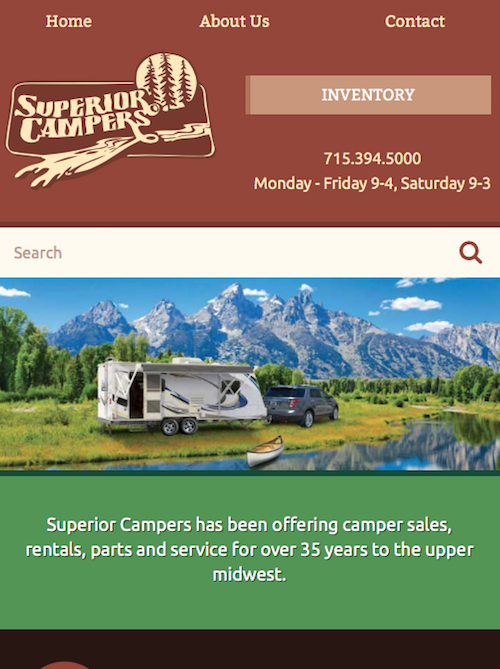 Our Mantra
Passion for the Industry
No matter the size, at Hoverboard, we treat all of our clients the same. We're an extension of your company; your own private design and development firm.
Teamwork Centric
Rather than taking an idea and running potentially off course, Hoverboard focuses on your ideas, your consistent input, and your branding to give you exactly what you've imagined for your business.
Performance First
The average human attention span is 8 seconds. If your website hasn't loaded something great yet, they may push the back button and be gone forever.
Creative Culture
We love bouncing ideas off each other before helping you make decisions on features or functionality. We realize that the first solution isn't always the best solution.
Flexible on Scope
Our clients range from small, engaged shops to large, invested corporations and our work consists of the smallest edits to large scale applications. We work on whatever with whomever.
Lifecycle Support
No one wants to left in the dust to figure out bugs or a backlog of features after a great application release. We love supporting projects through their entire lifecycle, especially after launch.
Thinking of a website revamp?
Looking for feedback on your latest project? Not sure exactly how we could help?
Let us know what you're up to and we'll let you know how we can help you on your next project.
Services
Full Stack Design and Development CMS Integration and Support Continued Support & Maintenance Comprehensive Pagespeed Reports
Languages
HTML, CSS, SASS, Javascript, Ruby, PHP, Python
and more... Just ask!